The relationship between Australia and the UK has always been amicable. This is why the two countries have formed numerous reciprocal agreements over the years. Due to these agreements, both countries welcome a huge amount of immigrants from the other country every year.
While most relocation issues get solved over time, the one thing that persistently troubles these immigrants is finding a reliable method to send money abroad.
If you too want to know how you can safely send money from the UK to Australia, you have come to the right place. The Currency Club will help you transfer money internationally in the simplest way possible.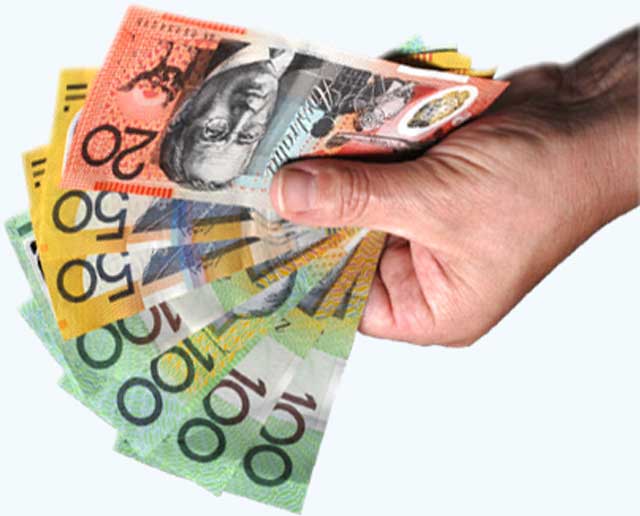 How to Send Money from the UK to Australia via The Currency Club?
It doesn't matter if you have relocated from the UK, and could potentially be looking to buy a house in Australia or have sent a loved one to Australia. You can easily send money to "The Land Down Under" by following the steps mentioned below:
Step 1 : Sign up and visit our International payments page.
Step 2 : Select GBP and AUD as your currencies in the "you send" and "recipient gets" sections, respectively, in our currency value converter.
Step 3 : Enter the amount you want to send in the "you send" section to check how much the recipient would receive.
Step 4 : If you are satisfied with the current exchange rate, confirm it and your amount by clicking on "get started". You can compare this off rate directly with your bank and see how much you can save.
Step 5 : Enter the bank account details of the recipient in Australia.
Step 6 : Make the payment to The Currency Club via bank transfer, credit cards or debit cards.
Once the payment is complete, you will be directed to a different page where you can track the status of this transaction. We suggest that you get a clear idea of Swift/BIC code before making a transaction to make the process both secure and swift.
And just like that, you can transfer money abroad with merely six straightforward steps without any complications. Moreover, if you are going to send funds regularly, this process becomes even easier. You will just have to select the amount, one of your saved recipient details and make the payment.
If you are looking to transfer a large amount of money to Australia, and need further guidance or would like to take advantage of a favourable market exchange rate then you can always speak to a member of our dedicated dealing team at any time.
Furthermore, our money transfer services have several advantages compared to other available options in the market.
Benefits of Selecting The Currency Club
Our client's convenience is our top priority which is why we provide you with an array of advantages, like:
You get to send money abroad at interbank rates with just a nominal fee added to it. We display this rate on our currency converter itself so that you can calculate the fee we charge before opting for our assistance.
Unlike banking facilities and bureau de changes, we do not have any hidden charges, thus helping you save more on these transactions.
Although our money transfer service is significantly fast, you can make it even quicker by opting for our Quick and Easy Payment option. But if you want to know how to send money overseas cheaply , we help you with that as well.
We also let you compare our rates with other leading companies. This way, you can see for yourself that our exchange rates are significantly higher than the rest. It means you get the highest AUD value for your GBP when you transfer funds internationally via us.
We are one of the most trusted currency exchange companies in the UK, offering you advantages like no other. So, instead of wasting your time searching across the internet, opt for our assistance and send money abroad with just six simple steps.
What Information Do I Need To Provide?
Signing up for our services of money transfers from the UK is as simple as our transaction process. All you need to do is enter your basic details in the registration form. We might also ask for a few documents to prove your identity and ensure your own security.
You will also have to upload your clear photo or scans via our website's My Account section. Note that we only accept images in JPG, PNG and PDF formats.
How Much Money Can I Send from The UK to Australia?
Currently, you can transfer as much as £50,000 pounds at a time via our online money transfer services. However, if you want to send more, contact us on 020 7723 7000, and our customer support will let you know if we can accommodate an international transaction of your desired amount or not.
What Fees Will I Have to Pay?
Whether you send money from the UK to Australia or Canada , The Currency Club lets you send funds at a competitive exchange rate. We determine this rate by combining the live interbank rate at the moment you want to transact and a nominal exchange fee for our profit.
We show the total fee in a transparent manner during every currency transfer procedure. Therefore, you can easily calculate the margin we keep by subtracting the mid-market rate displayed in our currency converters from what we charge.
Also, note that if you opt for our Quick and Easy payment services, where you can opt for payment with a debit card we will charge an additional fee of 0.39%.
How Long Will It Take For My Money To Get To Australia?
The duration depends on the type of assistance you have selected from us to send money abroad. Further, your transaction's expected transfer date is mentioned on the order flow for you to track. If however you opt for a forward contract with our dedicated dealer, your payment will be sent after the value date of the exchange has been met.
Summary
The Currency Club makes international money transfer a transparent and straightforward endeavour. You no longer have to go through complicated procedures or pay hefty fees just to send money. Follow the six simple steps mentioned above to save both money and time.
Also, if you are currently residing in the UK and want to transfer money to your Australian bank account, you can leverage our international payment service for that as well.