Are you planning to move to the USA from the UK? Perhaps, you may be looking to buy a new home in the US or simply transfer your savings before you start your new life. The big question you may be thinking is how do I save money when sending money to the USA?
You do not have to worry any longer; The Currency Club will help you transfer money from the UK to the USA or vice-versa without any hassle. While opting for a bank or bureau de change might seem like a favourable decision, it isn't actually the best way of transferring money abroad. Such institutions would either require a complicated transfer procedure or charge hefty fees.
Instead, opt for our online currency platform and send money abroad in just a few simple steps. Be it to purchase a property or just transfer funds to a loved one, with us, you can do that from the comfort of your house.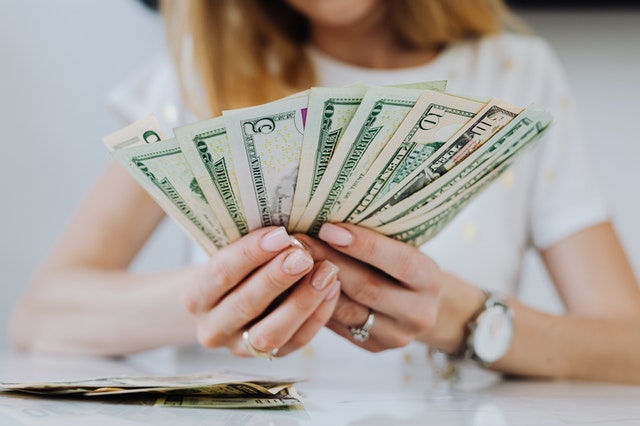 How to Transfer Money from the UK to the USA With The Currency Club?
Just the word convenience is not enough to describe our international currency transfer procedure. We have taken out all the unnecessary parts and have created a six-step online booking process.
These steps are:
Step 1 : Register yourself to our website and go to our dedicated page for International payment.
Step 2 : Go to the currency converter on the right top corner of this page and change the currencies in the "You Send" and "Recipient Gets" to GBP and USD, respectively.
Step 3 : Enter your desired amount in the "You Send" section. Our converter will show you how much the recipient will receive based on the interbank rates at that very moment.
Step 4 : If you are satisfied with the converted amount, proceed by clicking on the get started button. By doing so, you confirm the exchange rate for that particular transaction.
Step 5 : Enter your recipient's bank account details.
Step 6 : Finally, pay your amount in GBP. You can make the payment with a debit card, credit card or bank transfer.
Note that the interbank rates are subjected to FX market changes. This means it keeps fluctuating as long as the market is open for that day. So we suggest if you are satisfied with your exchange rate, place the order immediately before it changes.
Once you make the payment, you will be redirected to another page. There you can track the status of your transaction until it reaches its destination.
You can also use this facility to send money from your GBP account to your own USD account. All you have to do is put your US Dollar account's details in the recipient's field.
Our International money transfers service is not only simple but highly profitable as well. Since we operate entirely online, our expenses are low, and we are able to offer you high exchange rates.
This way, you get to save time and gain more money by opting for our assistance.
What Information Do I Need to Provide?
Apart from your basic details, you will have to provide your address proof. Moreover, to ensure your security, we might also ask for your identity proof in some instances.
You will also have to upload your photo via the MY Account section of our website. Note that the image should be in PDF, PNG or JPG format. Although we accept scans and clear photos, you will have to upload them securely.
Other than these, you do not have to submit any additional information for UK to USA money transfer via The Currency Club.
How Much Money Can I Send from the UK to the USA?
At a time, you can send as much as 50,000 Pounds worth of money to the USA via our assistance. Our transfer limits are the same for all countries. And it doesn't change if you want to send money from the UK to the US, the UAE or Canada.
However, if you are in an emergency and need to send a considerable amount to another country, give us a call, and we will figure out a way to help you.
What Fees Will I Have to Pay?
The Currency Club offers some of the highest exchange rates in the market when it comes to UK to USA money transfer. It is because we let you send funds at interbank rates along with a small margin kept for our profit.
But this only applies if you choose our Low Cost Payment services. If you select our Quick and Easy Payment service, you will have to pay an additional fee of 0.39%.
As our entire operation takes place online, we are able to negate all the unnecessary expenses while sending money abroad. Hence, we can keep our services free of hidden or unreasonable charges, unlike bureau de changes.
However, you should keep in mind that some recipients or their intermediary banks charge additional fees on international transactions. But if you are to transfer money from the UK to the USA or vice-versa cheaply, we can assist you in achieving that.
How Long Will It Take for My Money to Get to the USA?
Though you can send money abroad significantly fast with us, the exact duration depends on your and the recipient's banking facilities. You can check the estimated transfer date on your order flow and track its progress accordingly.
Also, this speed depends on the level of service you avail from us. That is, with our Quick and Easy Payment assistance, you can speed up the process significantly.
Summary
International money transfers are no longer a complicated endeavour. Now you can send money from the UK to the US in just six straightforward steps with The Currency Club. Not only is it extremely convenient, but you save a considerable amount as well.
We help you get value for your money and charge no hidden fees for our assistance. Also, we let you save your recipient's information so that your recurring transfers become even easier.
So, why choose any other alternative to send money abroad when you have us?