Sending money abroad is a big hassle for any individual, and it especially becomes complicated for individuals who have recently shifted to a new country.
If you currently reside in the United Kingdom and want to send money to your loved ones or perhaps you are looking to buy a house in South Africa, The Currency Club can help you. While most banking facilities would ask you to go through a complicated application process, we let you transfer money online securely, fast and at low cost.
Here is how you can send money abroad in just six straightforward steps.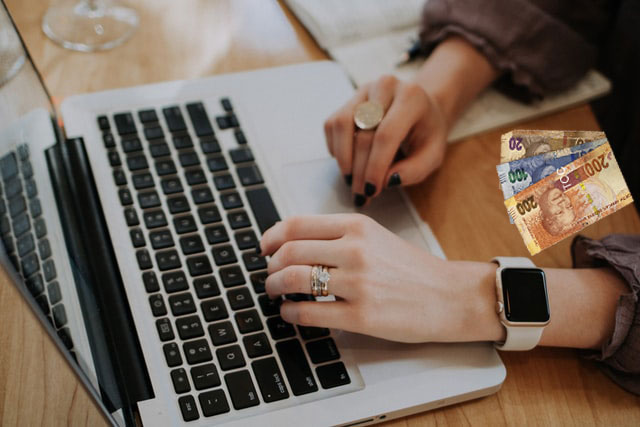 How to Send Money from the UK to South Africa through The Currency Club
Follow the steps mentioned below to securely transfer GBP to a South African account via our services:
Step 1 : Go to our International payment specific page and sign up.
Step 2 : Select GBP for the "you send" section and ZAR in the "recipient gets" section of our currency converter.
Step 3 : Type in your desired amount in the first section, and our convertor will show the money your recipient will receive in the second section. This amount is calculated based on the present interbank rate, which means it keeps changing with time.
Step 4 : If you are satisfied with the converted amount and exchange rate, you can proceed to confirm them by clicking on "get started".
Step 5 : Enter your recipient's bank account details. You can also save these details to make your future transactions even easier.
Step 6 : Pay your amount in GBP via a credit card, debit card or bank transaction.
After the payment is made, your page will redirect to its order flow. There you can track the progression of this transaction till completion.
You can use our international money transfers facility and send money to your own South African account as well. Simply put its information where you are supposed to put recipient bank account details, and we will send it there.
What Information Do I Need to Provide?
To send money abroad through The Currency Club, you just need to provide the general information that we ask for during the registration process. In certain cases, we can also ask for additional identity proof to ensure your security.
The last thing you need to provide is your image in PNG, PDF or JPG format. We will also accept a scan or clear picture as long as you can securely upload it into the My Account section of our site.
How Much Money Can I Send from the UK to South Africa?
You can definitely send a substantial amount via us; but, we too, have a transfer limit. In a single transaction through The Currency Club, you can send as much as 50,000 pounds.
However, we do not entirely negate the possibility of transferring a larger amount. Call one of our dedicated dealers and they will let you know how we can help.
What Fees Will I Have to Pay?
We let you send money overseas cheaply at interbank rates with just a nominal exchange fee. The exact percentage we charge is mentioned on the order flow for you to check. Also, in case you select our Quick and Easy payment assistance, you will have to pay an additional fee of 0.39%.
Apart from the margin we keep for our profit, we do not charge any extra fee to send money internationally. However, you should keep in mind that intermediary bank fees may have to be paid which gets deducted from the final sum. It is always worth asking your bank before sending to get a better idea if they charge any receiving fees.
How Long Will It Take For My Money to Get to South Africa?
The speed of our money transfer assistance depends on the service level you have selected. Also, the exact date may vary from one banking facility to another.
But, you can get to know an expected date of transfer for your specific transaction from its order flow. You can also refer to it and track your order until your money reaches its destination in South Africa.
You can always quicken the process by selecting our Quick and Easy payment services every time you send money abroad.
Summary
The Currency Club is an online currency exchange platform that lets you transfer money overseas across the globe. With our hassle-free assistance, you can send funds to South Africa from the comfort of your house.
With just six simple steps, you can send money to South Africa and other countries like Turkey and Hungary.
What's more, is that we do not charge any hidden or unreasonable exchange fee from our clients. Instead, we try to help them send money internationally at the highest rate possible. As a result, we are a lot more secure than a bureau de change, yet our booking process is a lot less complicated than a bank.
So, next time you need to send money abroad from the United Kingdom, do not go to a bank or bureau de change and come to us directly. We will help you get the most value out of your money and send it to your dear ones, be it in South Africa or anywhere else.