null
6LfQBNMaAAAAAB20bgo7eaKldKSxGDydq-mkb_NC
PAGE_INTL_PYMNTS
false
EUR
true
10

TOP RATED COMPANY ON
TRUSTPILOT
Ranked 1st of 96
Great Euro to GBP exchange rates The Currency Club is on a mission to drive down the cost of foreign exchange.


Get the best exchange rate with access to the interbank exchange rate before you transact for complete transparency

Our secure service is quick and easy to use

Trusted by over 300,000 individuals to move money

Rated 5* on Trustpilot with over 3000 reviews
Call our team on +44(0) 207 723 7000.
Featured in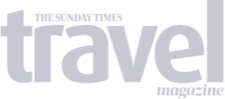 INTL_PYMNTS

What is the mid market rate
The mid market rate is also known as the interbank rate and it is the mid point between the buy and sell prices of a currency pair.

Low cost fee

0.00

%
The more you transfer the lower the fee

Reviews

Speed of service


Customer Service


Value for money



Compare Exchange Rates
Last updated on
Source: compareholidaymoney.com


You send
Exchange rate
Recipient receives

(After fees)

*You could save
*We capture the exchange rates being offered by airports and high street providers once a month and calculate what spread they are taking off the live interbank rate. We then compare that to what rates we are offering to calculate the savings you can make if you use us.
*Your potential saving has been calculated using our exchange rate and the most expensive provider's rate in the market at a given point in time.
You Can Trust Us
Our team are London based and a trading division of Sterling Consortium Limited. We safeguard client money based on the current FCA guidelines under the Payment Services directive into segregated accounts which are held with Lloyds Bank.

Registration
Our England and Wales company number: 05850613
We are also listed on The Financial Conduct Authority register (FCA no. 504439) under the PSD Directive and governed by HM Revenue and Customs as a Money Service Business (MSB registration no. 12120971).
Trusted and secured by the best




40 years +
experience in the retail
foreign exchange market
£1 Billion
worth of foreign exchange*
1st
ranked out of 96
companies
400K+
satisfied customers